Choose Continuous Melt Furnaces when you have near continuous and stable glass consumption.  The furnace is charged in one end called the "melting side" where it travels through several different heat zones to open up and begin to fine out before passing through the dividing wall into the "working side".  The user pulls finished glass from the working side at a rate of about 25% of the total furnace capacity per day.  For example, a 2,000 lb capacity furnace should provide at least 500 lbs of finished glass per day.
Our Continuous Melt Furnaces (E/CM models) are lined with press bonded AZS. We have built rectangle tanks from this material since 1999, and found it to hold up very well to thermal shock and corrosion.  The first furnace liner we built from this material lasted 13 years at Tulane University in New Orleans, LA.  We expect 8-10+ year lifespans for these furnaces.
Our furnaces come standard with OnSite, providing you with a smooth interface for the temperature controller, programmable text and email
alerts, and remote access through the internet. Error Codes are displayed and interpreted, with common issues listed.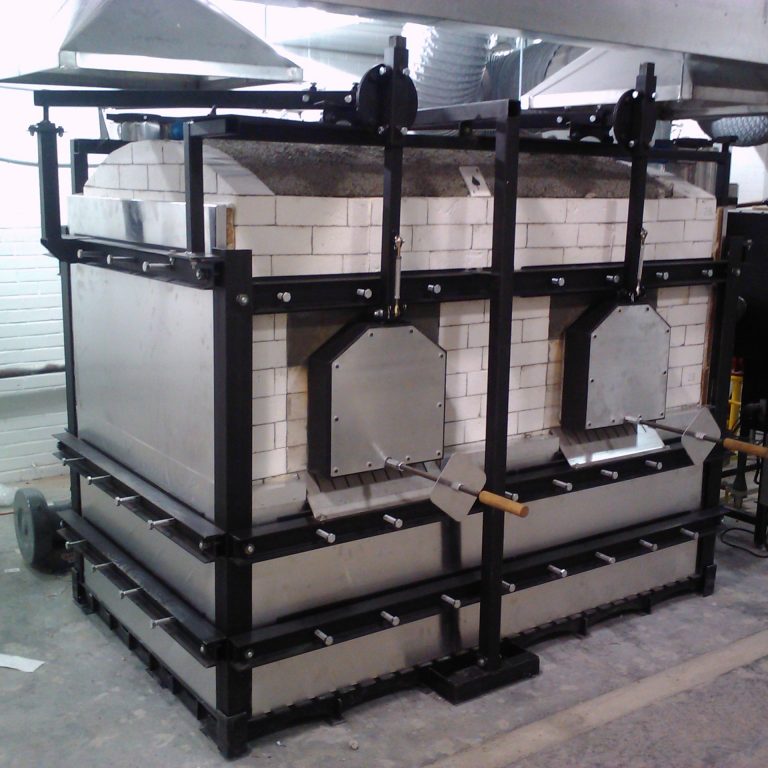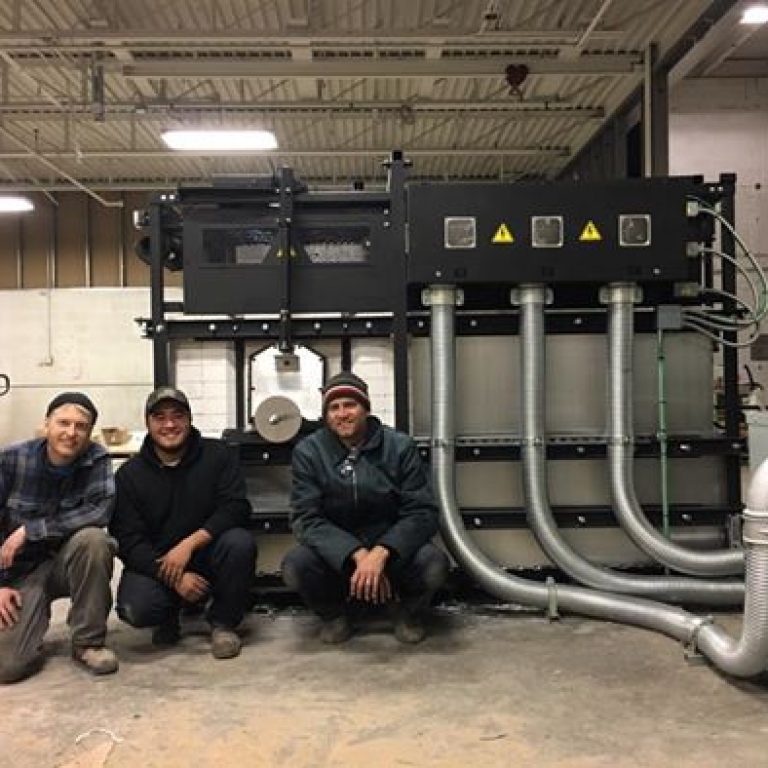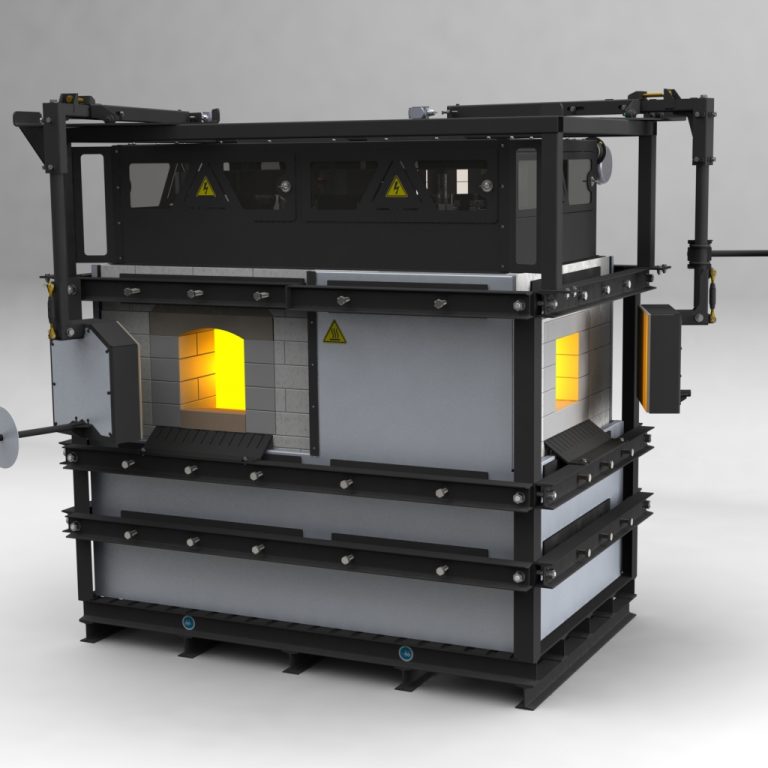 Flue Damper (Combustion Only)
An automated flue damper closes down the flue at low fire, and opens at high fire. This helps keep heat in the furnace for more efficiency, but won't cause back pressure issues when you need to get up to charging temp.
Remote Control (Combustion Only)
Tight on space around the furnace? This option replaces the control panel with a junction box, allowing the control panel to be mounted away from the furnace.  Ideal for equipment inside a full ventilation hood/plenum. Gas adjustments and the blower stay at the furnace.
Control and Power Center (Electric Only)
The majority of the wiring of the control panel to transformer, and transformer to furnace is completed at our shop.  The control panel is mounted on a stand above the transformer, and the transformer must be placed directly adjacent to the furnace.  This simplifies installation to be performed by your qualified electrician, but if you are constrained for space, full installation by your electrician is still the best choice.
Prices below are for complete assemblies that are TUV certified and tested. This includes the furnace body, control and heating system(s),  thermocouple(s) and OnSite remote connectivity  These prices are a best estimate and may change.  Please contact us to request a current quote with desired options and customization.  Continuous Melt Furnaces must be assembled at your site by WDG Technicians.
Continuous Melt furnaces are our largest equipment, and are often customized per customer.  Different situations and design constraints can affect the price.
Spec sheets can be viewed at the link below. Some spec sheets are outdated, but weights and dimensions have stayed consistent over the years.  Contact us for updated versions when needed.
Combustion Continuous Melt
| Product Name | Heat Output (kW ) | Interior Dimensions | Price (USD) |
| --- | --- | --- | --- |
| CM700 | | | Call for pricing |
| CM1000 | | | Call for pricing |
| CM2000 | | | Call for pricing |
| Product Name | Heat Output (kW ) | Interior Dimensions | Price (USD) |
| --- | --- | --- | --- |
| ECM700 | 20 | | Call for pricing |
| ECM2000 | 68 | | Call for pricing |