A combo unit saves space by including a front load color oven or garage (or both!) mounted above a pipe warmer. Combos come standard with control and heating systems for units. All pieces of a combo can be operated separately from each other.
GA/PW combos have a vent that allows exhausted heat from the pipewarmer into the Garage for extra heat and gas savings.
Our newest model is a small garage and pipewarmer combo that uses just one burner to heat the pipewarmer, and the garage runs on waste heat alone.

Please inquire for other combo combinations.
See individual product pages for options and add-ons.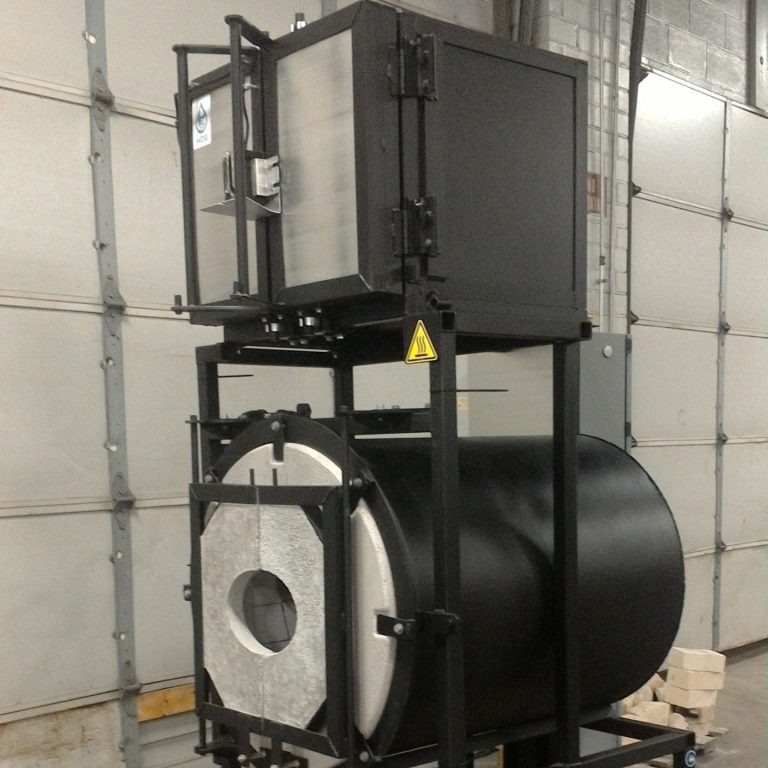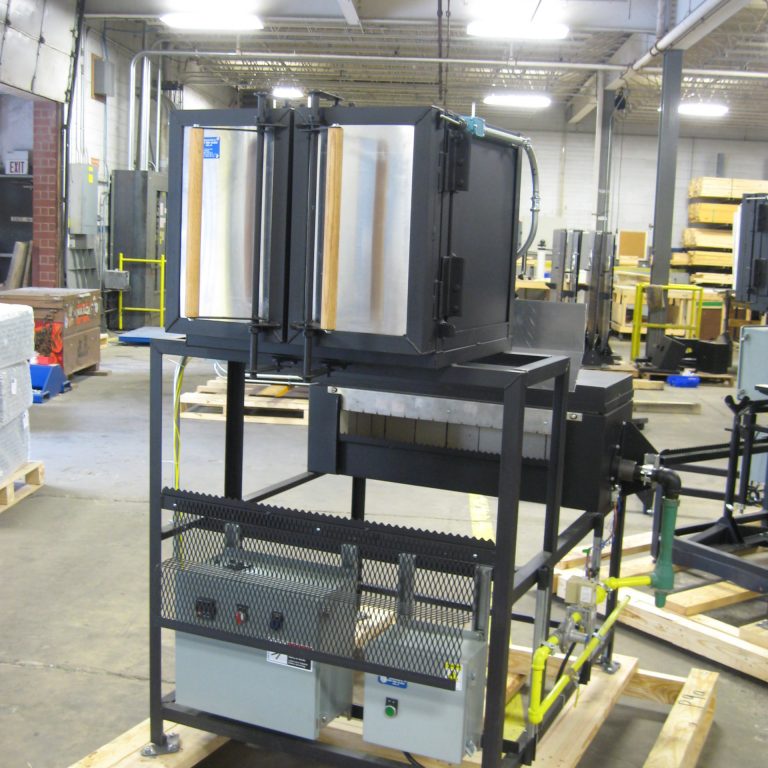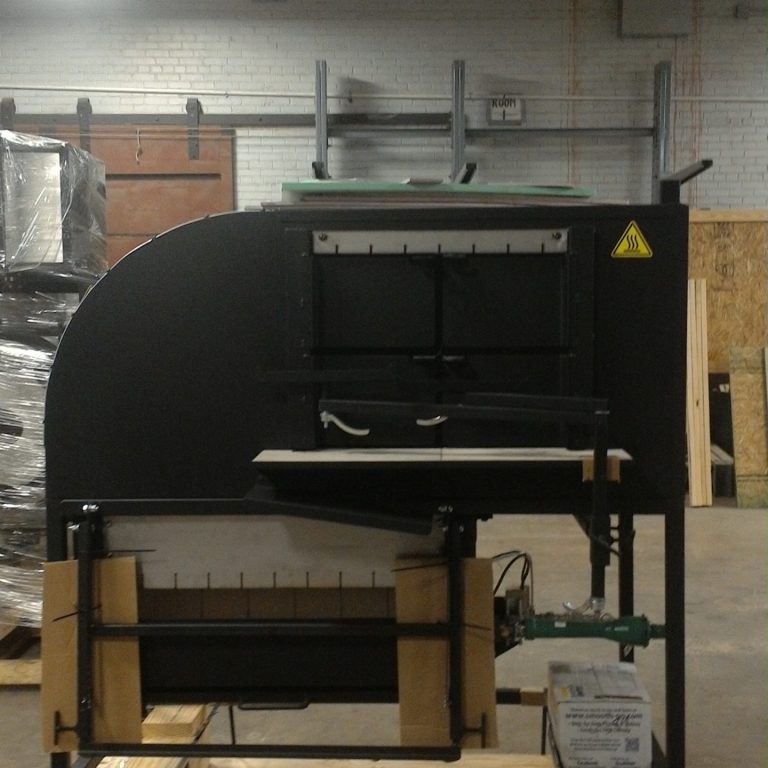 Prices below are for complete assemblies that are TUV certified and tested. This includes the equipment body, control and heating system(s), and thermocouple(s).  These prices are a best estimate and may change.  Please contact us to request a current quote with desired options and customization.
Spec sheets can be viewed at the link below. Some spec sheets are outdated, but weights and dimensions have stayed consistent over the years.  Contact us for updated versions when needed.
| Product Name | Heat Output (kW ) | Heat Output (BTU/hr) | Price (USD) |
| --- | --- | --- | --- |
| GA1/PW15.5 | | 80000 | $8,993 |
| GA1/PW20 | | 82000 | $9,086 |
| GA1/PW29 | | 95000 | $9,561 |
| GA2/PW29 | | 130000 | $10,696 |
| GA1/PW20/CF2.3 | 5 | 82000 | $13,983 |
| GA2/PW29/CF2.3 | 5 | 130000 | $16,324 |
| PW20/CF2.3 | 5 | 27000 | $10,403 |
| PW29/CF2.3 | 5 | 40000 | $10,853 |