Free Standing Pot Furnaces
Choose freestanding pot furnaces when you need to replace crucibles, often called "pots", on a regular basis due to melting of colored or highly corrosive glasses.  Our freestanding pot models allow the crucible to be placed through the removable front wall.  These furnaces feature drain/clean out ports to ease both standard maintenance and cracked pots. Free Standing Pot furnaces can last 10-20 years with good care.
Our furnaces come standard with OnSite, providing you with a smooth interface for the temperature controller, programmable text and email alerts, and remote access through the internet. Error Codes are displayed and interpreted, with common issues listed.
Our standard models are listed below, but we can also work with you to customize the furnace with several options that can be added.  Electric furnaces require moderate assembly and installation of heating elements, transformer, and control panel at the furnaces location. Combustion Furnaces are nearly "plug and play".
Crucibles are shipped seperately and must be installed.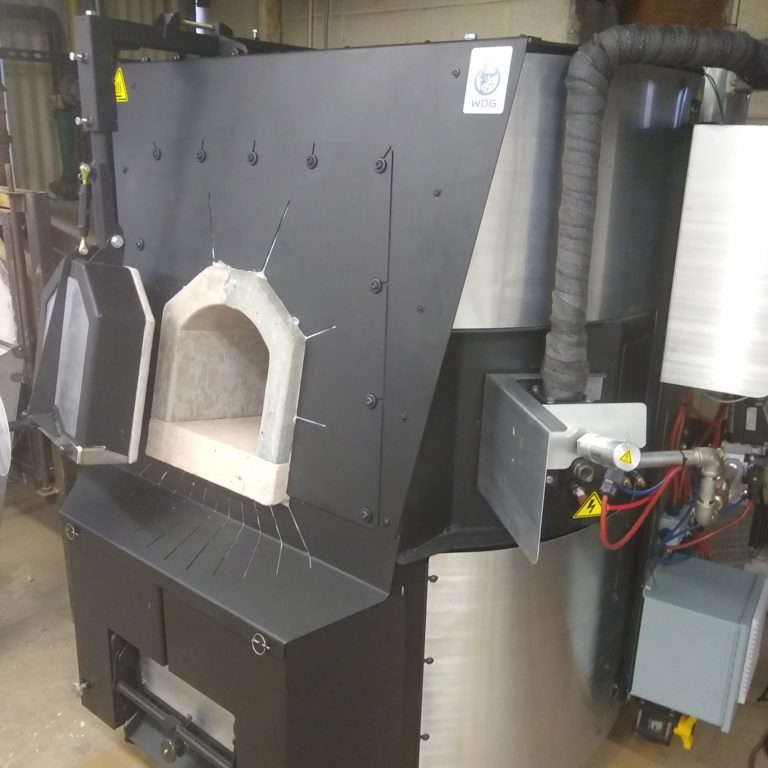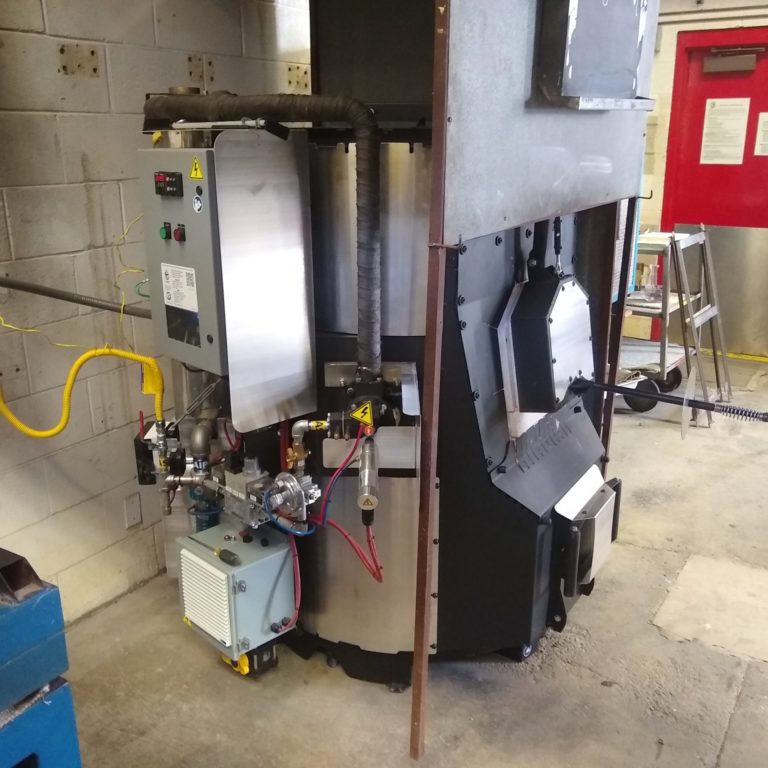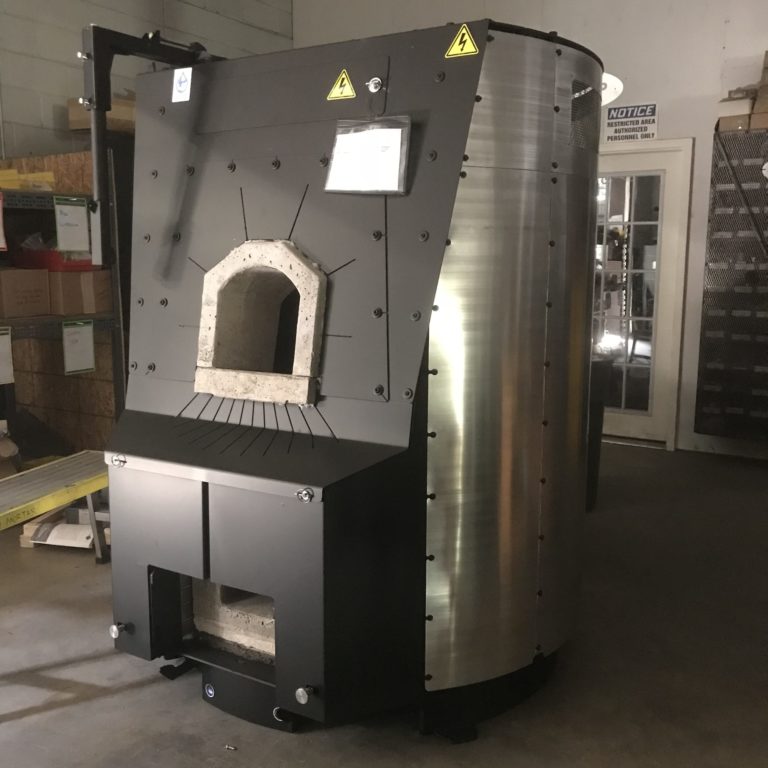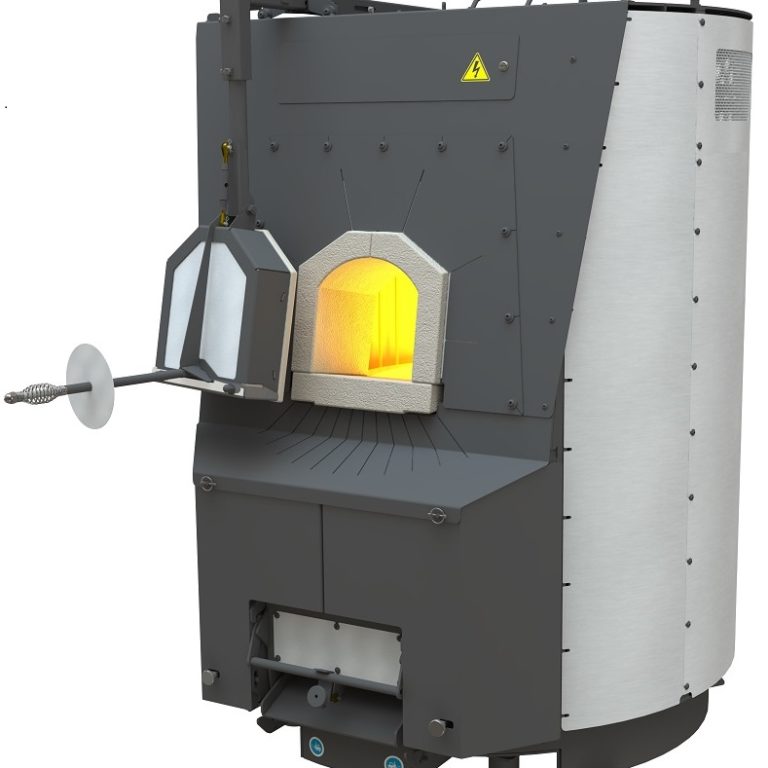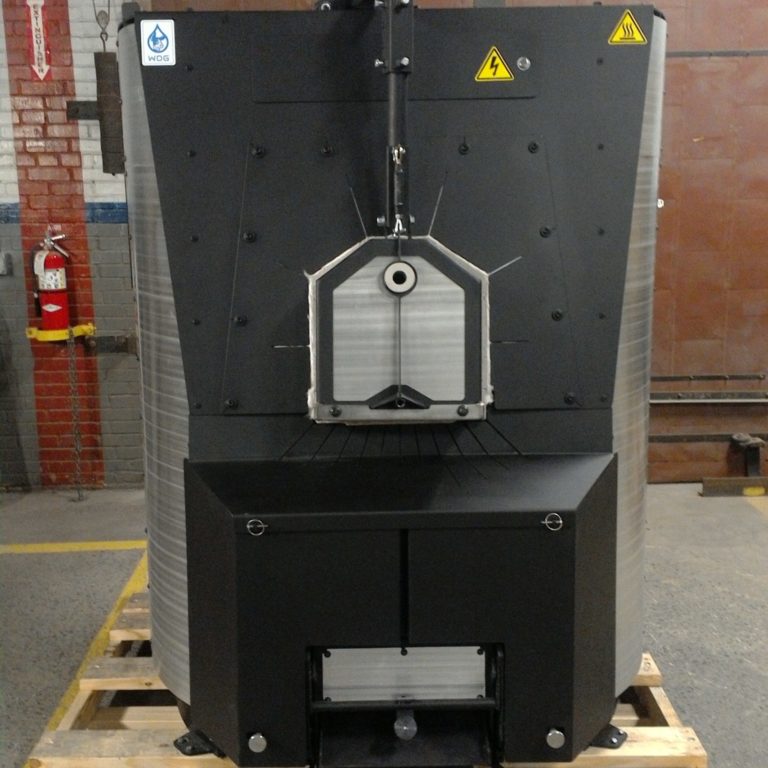 Flue Damper (Combustion Only)
An automated flue damper closes down the flue at low fire, and opens at high fire. This helps keep heat in the furnace for more efficiency, but won't cause back pressure issues when you need to get up to charging temp.
Remote Control (Combustion Only)
Tight on space around the furnace? This option replaces the control panel with a junction box, allowing the control panel to be mounted away from the furnace.  Ideal for equipment inside a full ventilation hood/plenum. Gas adjustments and the blower stay at the furnace.
Control and Power Center (Electric Only)
The majority of the wiring of the control panel to transformer, and transformer to furnace is completed at our shop.  The control panel is mounted on a stand above the transformer, and the transformer must be placed directly adjacent to the furnace.  This simplifies installation to be performed by your qualified electrician, but if you are constrained for space, full installation by your electrician is still the best choice.
Prices below are for complete assemblies that are TUV certified and tested. This includes the furnace body, control and heating system(s), thermocouple(s), and OnSite remote connectivity.  These prices are a best estimate and may change.  Please contact us to request a current quote with desired options and customization.
Spec sheets can be viewed at the link below. Some spec sheets are outdated, but weights and dimensions have stayed consistent over the years.  Contact us for updated versions when needed.
Combustion Free Standing pot
| Product Name | Heat Output (BTU/hr) | Price (USD) |
| --- | --- | --- |
| FSP135 | 150000 | $31,350 |
| FSP200 | 250000 | $36,684 |
| FSP275 | 250000 | $38,722 |
| FSP400 | 400000 | $42,803 |
Electric Free Standing pot
| Product Name | Heat Output (kW ) | Price (USD) |
| --- | --- | --- |
| EFSP135 | 16.4 | N/A |
| EFSP200 | 25 | N/A |
| EFSP275 | 27.5 | N/A |
| EFSP400 | 42.3 | N/A |