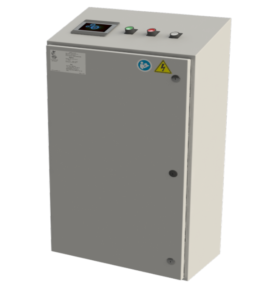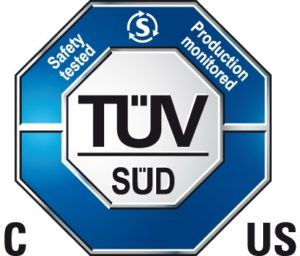 Tested According to:
CSA C22.2 No. 14:2013
UL508A
Control Panel Electric
Our control panel electric load provides accurate temperature control with optional over-temperature control. Each control panel has an on/off switch, a controller enabled light, a temperature controller with over temp control, a Dinamite SCR, Epower power controller and/or mercury relay, fuse protection, definite purpose contactor, and a 24vdc control circuit power supply. All panels are designed with heat dissipation in mind and comes with two vents with filters to ensure cool, clean operations for long-life.
Panels are available for use with 120V, 208V, 240V single phase and 380V, 400V, 415V and 480V three phase power may be supported. Please specify amperage and voltage when ordering. Electric Control Panel prices start at $3,240.00.
Control Panel Flame
Our flame control panels provide accurate temperature control with optional high limit control. The control panel is equipped with an on/off switch, fuse protection, surge suppressor, audible alarms (optional) and burner monitoring system and a Temperature controller. Flame Control Panel prices start at $3,600.00
Custom Control Panels
WDG offers custom built control panels outside of the glass blowing world. We take pride in effectiveness, quality and price that meets our customer's needs
Consulting & Systems Design

PLC

Control Panels and Systems
Complete Systems Documentation
Testing to Client Specifications
Customer Support