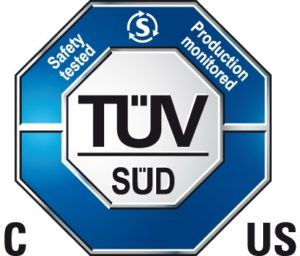 Tested According to:
CSA C22.2 No. 14:2013
EN60204-1:2010
EN/ISO 12100:2010
NFPA 79:2015
IEC 60730-1
IEC 60730-2-5:2014
Our glory holes are designed with ease of operations and maintenance in mind. The result is a very efficient, durable machine that will give you years of service. Heat retention rings are made in four pieces, to facilitate easy change-outs. The lining is 2800F insulated fire bricks, staggered and mortared for structure, and the 2" ceramic fiber backup insulation is packed dry to give high insulating value. Our glory holes are approximately 1.6 times as deep as their inside diameter, which provides an ideal heat range throughout the glory hole and gives lots of room for tall pieces and deep reheats. The center height is adjustable from 34" to 36", the most ergonomic height range for lifting and turning. Glory holes are built standard with our unique round burners, as quiet as ribbon burners, and a mixer. Glory Hole Spec Sheets
Gas Glory Holes
Prices below are include glory hole, burner(s) and mixer(s) only. Glory holes require the following systems: Gas Safety Packages, Combustion Air Systems, Control Panels and Components and are priced separately (click on systems links above for details and pricing).
| | | | | | | | |
| --- | --- | --- | --- | --- | --- | --- | --- |
| Model | Opening | I.D. | Inside L | Doors | Burner | BTUs | Price |
| GH9 | 9" Dia | 11" Dia | 20" L | 1 pair | 3 ¾" o.d. | 75K/Hr | $5,404.00 |
| GH12 | 12" Dia | 14" Dia | 24.5" L | 1 pair | 3 ¾" o.d. | 145K/Hr | $5,900.00 |
| GH15/16 | 15"/16" Dia | 19" Dia | 28" L | 2 pairs | 4 ¾" o.d. | 225K/Hr | $7,765.00 |
| GH18 | 18" Dia | 22" Dia | 33.5" L | 2 pairs | 3 ¾" o.d. x2 | 300K/Hr | $8,378.00 |
| GH21 | 21" Dia | 25" Dia | 41" L | 2 pairs | 4 ¾" o.d. x2 | 350K/Hr | $8,589.00 |
| GH24 | 24" Dia | 29" Dia | 46" L | 3 pairs | 4 ¾" o.d. x2 | 475K/Hr | $10,218.00 |
| GH27 | 27" Dia | 33" Dia | 46" L | 3 pairs | 5 1/4″ o.d. x2 | 600K/Hr | $12,631.00 |
| GH30 | 30" Dia | 33" Dia | 50.5" L | 3 pairs | 4 ¾" o.d. x4 | 750K/Hr | $15,870.00 |