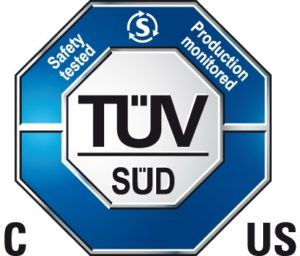 Tested According to:
CSA C22.2 No. 14:2013
EN60204-1:2010
EN/ISO 12100:2010
NFPA 79:2015
IEC 60730-1
IEC 60730-2-5:2014

The furnace is the appliance in a hot glass studio that holds the molten glass that will be gathered or ladled out to make glass products. That said, there are very few hot glass studios that operate without a furnace. Four types of glass furnaces include the day tank, the free standing pot furnace, the invested pot furnace, and the continuous melt furnace. Ideally the furnace is large enough to supply 3-4 days worth of glass before refilling or "charging."
Our furnaces incorporate design features that we have built upon for many years.  They are the culmination of years of experience and comprehension in art glass furnace functionality, ergonomics, insulation, atmosphere control and heat reclamation.